Student Device Loaner Form and Acceptable Use Policy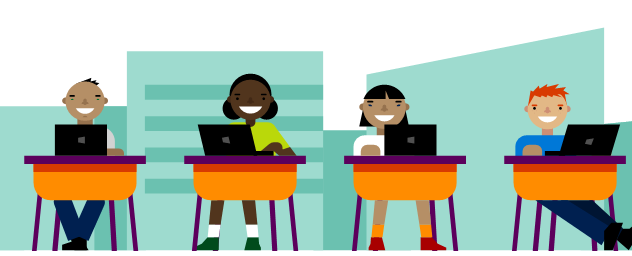 Dear Davis Families,
The City of New Rochelle School District provides all students with a loaner Chromebook. Before a Chromebook is distributed, the student's parent or guardian is required to complete and accept a Chromebook Loaner Form and Acceptable Use Policy. In past school years this process was completed using paper forms and Google online forms. Beginning the 2022-2023 school year, the process will be completed online using the One to One Plus website.
Current Davis and new students will need to complete both the Chromebook Loaner Form and the Acceptable Use Policy.
You will need your child's NREDLearn username and password.
For new students this information will be sent home. Current students, parents and/or guardians please use your child's school issued device.
Click this link for the step by step instructions to guide you in this process.
For additional help email: lsarago@nredlearn.org
Estimadas familias de Davis,
El Distrito Escolar de la Ciudad de New Rochelle proporciona a todos los estudiantes un Chromebook de préstamo. Antes de que se distribuya un Chromebook, se requiere que el padre o tutor del estudiante complete y acepte un Formulario de préstamo de Chromebook y una Política de uso aceptable. En años escolares anteriores, este proceso se completó utilizando formularios en papel y formularios en línea de Google. A partir del año escolar 2022-2023, el proceso se completará en línea utilizando el sitio web de One to One Plus.
Los estudiantes actuales de Davis y los nuevos deberán completar tanto el Formulario de préstamo de Chromebook como la Política de uso aceptable.
Necesitará el nombre de usuario y la contraseña de NREDLearn de su hijo.
Para los nuevos estudiantes esta información será enviada a casa. Los estudiantes, padres y/o tutores actuales deben usar el dispositivo proporcionado por la escuela de su hijo.
Haga clic en este enlace para obtener instrucciones paso a paso que lo guiarán en este proceso.
Para obtener ayuda adicional, envíe un correo electrónico a: lsarago@nredlearn.org