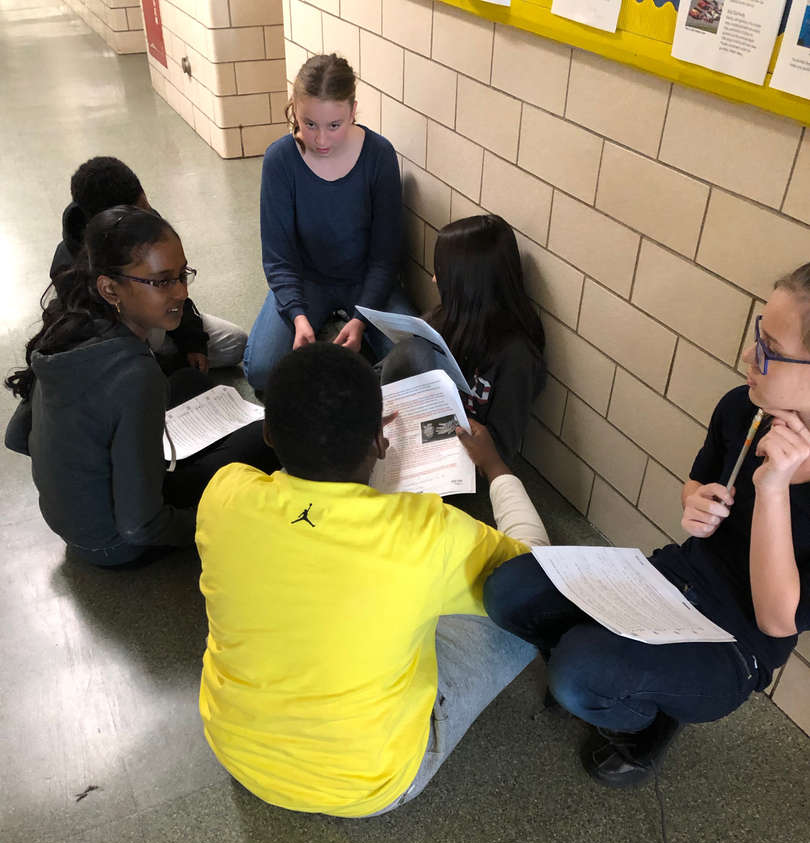 One of our main goals is to create flexible and resilient learners. We work to develop more independence by teaching strategies that help grow student thinking and develop more analytical readers. Students use reading response journals to record their thinking and are responsible for logging their independent reading minutes daily. Our students are exposed to fiction and non-fiction texts of various genres and we aim to build reading stamina while reading these more complex texts. Structures within our reading workshop classroom include: read aloud, guided reading, book clubs, independent reading, small group and partner reading.
Our writing program is aligned with our reading goals and objectives. Writing workshop units include opinion, informational and narrative genres. Following the workshop model, teacher mini-lessons are used to introduce strategies and skills to strengthen student writing. Our student-centered framework for teaching writing is based on the idea that students learn to write best when they write frequently, for extended periods of time, and on topics of their own choosing. Students have the opportunity to work independently, with partners, and in groups. Peer interactions hold writers accountable for their work and challenges them to improve and utilize new techniques. Using a checklist and other reference tools allow children to self-evaluate and reach higher levels in their writing. Students will understand the importance of working on multiple drafts in order to understand the process of revision and its critical role in the writing process. Students will study the structure, content, word choice, organization, elaboration, and craft of their writing pieces.
In fifth grade, our math curriculum includes multiplication and division of whole numbers, decimals and fractions, along with the study of 2-D / 3-D geometry and measurement. The goals of fifth grade are to focus on computational fluency, emphasize reasoning about mathematical ideas, communicate student thinking via discussions and written responses, and develop multiple strategies for solving equations.
Within our classrooms, we create math communities in which students work together to articulate mathematical ideas and strategies in order to calculate, solve and analyze numbers. Concepts and strategies are reinforced through the use of technology, hands-on manipulatives and games.