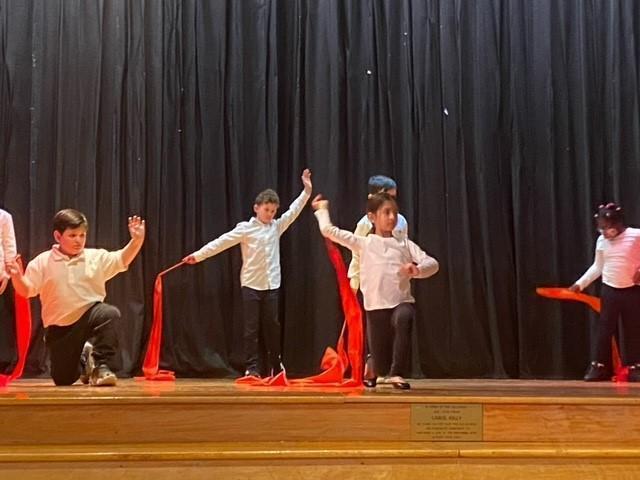 Second graders at Davis Elementary School recently completed a residency with the New York Chinese Cultural Center (NYCCC), which wrapped up with a live performance for parents and family members on March 11.
The residency has been a staple for second graders at Davis Elementary School for more than a decade. The students learn about Chinese culture and arts through dances, using fans, chopsticks, ribbons, and tambourines.
Trained performing artists with the NYCCC visit Davis across five days during the residency, working with each class on an assigned dance. This year, performing artists worked with seven classes and 117 students.
The residency is part of the curricular overlay at Davis Elementary School, and overlaps with the school's social studies curriculum exploring community and world cultures.
This was the second performance at the school that parents and family members were allowed to attend since COVID-19 restrictions were recently lifted.
"Every child deserves to be under the spotlight every year," said Davis Elementary School Principal Anthony Bambrola. "Part of that is the opportunity for parents and family members to come enjoy that moment, and it was wonderful to have our second-grade families there [on Friday, March 11], as this grade hasn't had the opportunity to perform in a live show since being at Davis Elementary. So, this one was extra special."